Maude Lebois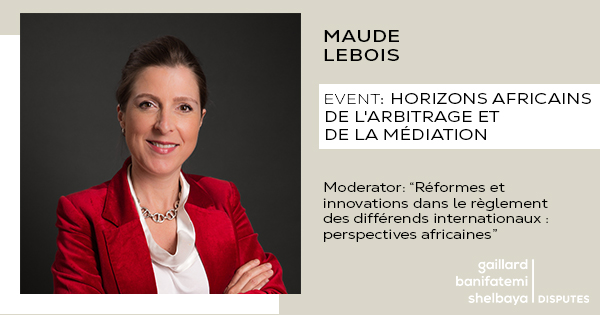 , a founding partner of Gaillard Banifatemi Shelbaya Disputes, will participate in the conference "African horizons of arbitration and mediation".
She will moderate a panel on "Reforms and innovations in the settlement of international disputes: African perspectives"
The conference, organized by The African Academy For International Law Practice, will take place in Paris on October 5, 2022.
The conference is organized as part of the Award presentation of the first African International Arbitration Competition. It will explore topics related to diversity, sustainability and consideration of climate change and environmental protection, the issue of human rights and the role of local communities in the context of international arbitration and will review the latest developments in arbitration in African countries.
The attendance is free of charge. Click here to register