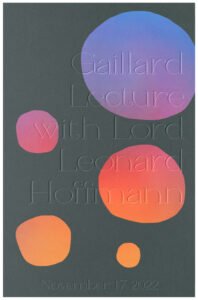 On November 17, Gaillard Banifatemi Shelbaya Disputes will organize the 2022 edition of the Gaillard Lecture.
This year's lecture will be delivered by The Rt Hon. the Lord Hoffmann who will discuss "The Efficacy of the Law".
The event will take place on November 17 2022 at 18:00 at Le Cercle de l'Union Interalliée, 33 rue du Faubourg Saint-Honoré 75008 Paris
Lord Hoffmann's Lecture will be followed by a cocktail reception.
Attendance is free of charge. Registration is required by email at events@gbsdisputes.com