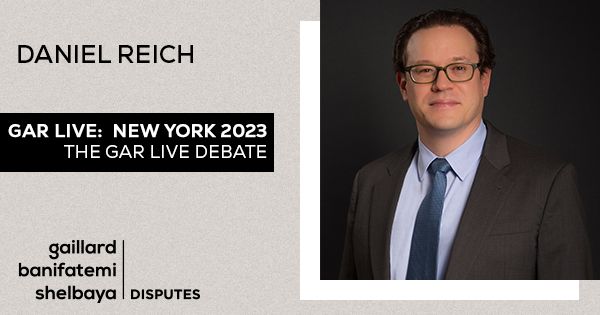 Founding Partner Daniel Reich will be a speaker at the next GAR Live event in New York City.
He will discuss "Artificial Intelligence in international arbitration" in a debate on the topic as part of the GAR Live Debate, together with Amal B., Samaa Haridi and Shaimaa Hussein. The judging panel will comprise John V.H. Pierce, Edna Sussman and Janet Walker, CM.
The debate will take place on September 19, 2023, as part of the 2023 GAR Live: New York, a full-day, interactive and in-person conference exploring the next generation of disputes in international arbitration.
To find out more and to register for the event, please click here :